Lombardy St. Community Center
For Lombardy Street, West Workshop worked in collaboration with Storefront For Community Design and F.I.R.S.T, a local social enterprise serving at-risk youth. Located adjacent to Virginia Union University in Richmond, Virginia, our design proposal upgrades an under-utilized warehouse space into a multifunctional coffee shop, donut shop, yogurt stand and hair salon, which are amenities not currently found in the neighborhood. At-risk youth will be employed and trained by these businesses. The new facility has been conceived not only as a food establishment, but as a "venue" for local food distributors, small business incubation and for hosting community events. The client desired for this new venue space to be a vital support facility for community stakeholders.



Our design focused on flexibility of the common areas, using floating elevated SIPS panels rendered into mobile stages that could be separated and combined in a variety of configurations for community events and activities. Custom, moveable booths made of tube steel and plywood also allow for reorganization of the space. Various wall features also incorporate plywood, metal and polycarbonate for lighting elements.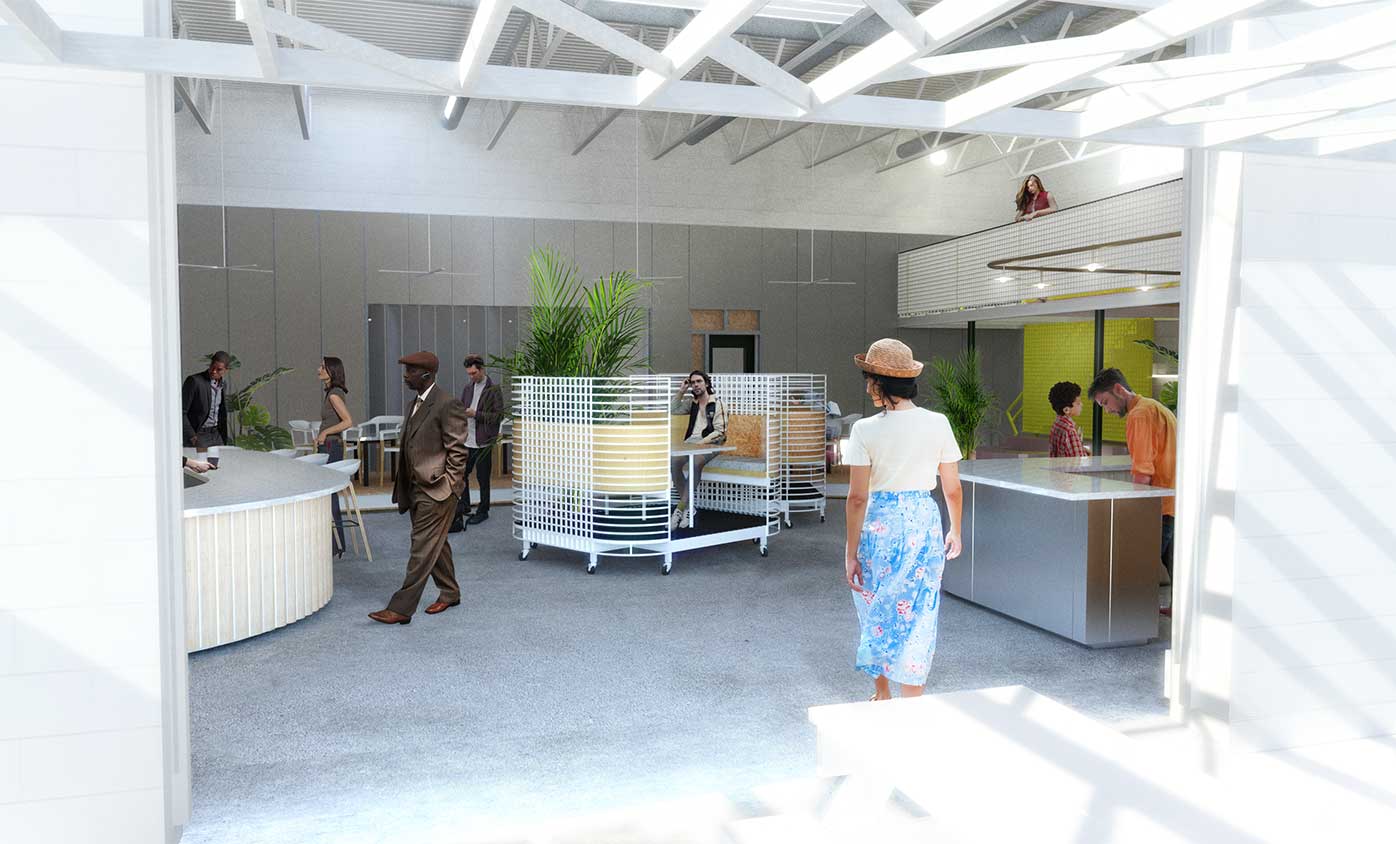 Name: Lombardy St. Community Center
Location: Richmond, Virginia
Status: Design, 2019
Team: Kurt West
Images: West Workshop