Lombardy St. Community Center
In collaboration with Storefront For Community Design and F.I.R.S.T, a local social enterprise serving at-risk youth, West Workshop was tasked with envisioning the next phase of organization's operations and how their existing facilities can help be a catalyst for that change.

Located adjacent to Virginia Union University in Richmond, Virginia, our design proposes to upgrade the organization's under-utilized warehouse space into a multifunctional coffee shop, donut shop, yogurt stand and hair salon. These are amenities that currently do not serve the neighborhood. This new facility has been conceived not only as a food establishment, but as a "venue" for local food distributors, small business incubation and for hosting community events. The client desires for this new flexible venue space to be a vital support facility for community stakeholders.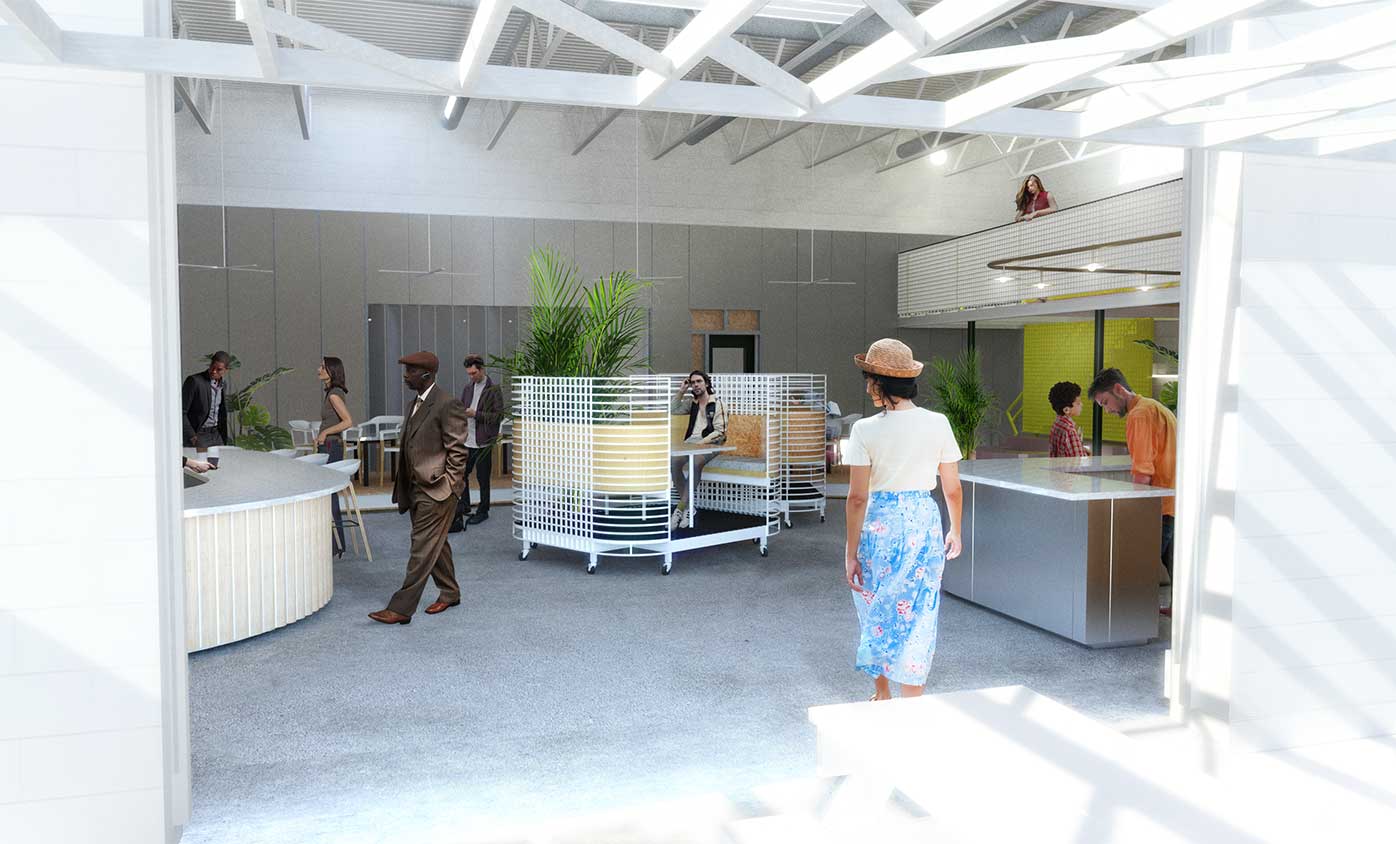 Name: Lombardy St. Community Center
Location: Richmond, Va.
Status: Design, 2019
Team: Kurt West
Images: West Workshop